Innovative Jewelry Repair Gift Ideas For Father's Day
Written by Annabelle
June 17, 2020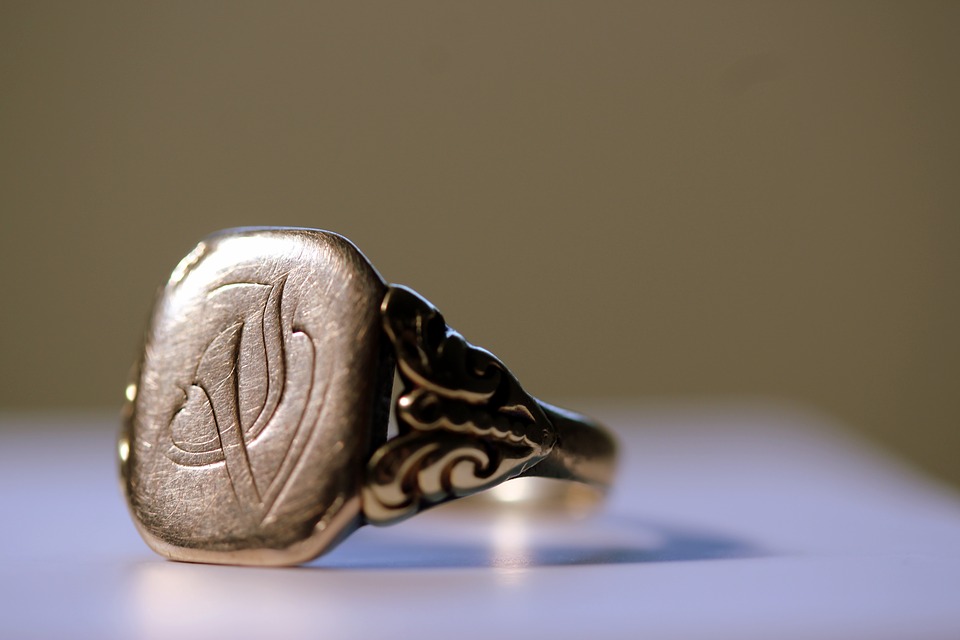 Father's Day is coming up soon, and if you're struggling for some ideas to get something special for that special man in your life, we have a few tips for you that worked quite well for some of our clients! Read on to learn more about jewelry repair gift ideas for Father's Day.
1. Class Ring Restoration
Class rings and military rings are really important to the dads in our lives, and this ring was no exception. This restoration was for our client's husband's father (double the Father's Day power!) and it went through some extensive work. First, the original stone was broken into pieces, and the enamel was completely missing. The back was bent out of shape due to years of wear and the whole thing needed a good polish.

In order to restore the piece, our jewelers polished the class ring and reshaped the metal. Next, the stone was cut, drilled, and refitted with the small inset diamond. Finally the whole thing was put together and the enamel was restored.
2. Ring Sizing
Men's rings are typically challenging for jewelers to size, due to the width and choice of material. Stainless steel rings in particular require a lot of heat and the correct equipment to size.
If your Father's Day gift is a stainless steel ring, or a thick heavy men's ring, get it to the right size for the dad in your life by working with a jeweler who knows how to properly handle these designs.
3. Watch Repairs
We all have that one watch that's not running but lying at the bottom of a drawer or jewelry box because of sentimental value. Time to get it working again, if you'll excuse the pun! If the dad in your life hasn't worn this timepiece in forever, get it fixed up with an array of our watch services, including movement overhaul, stem and crown replacement, crystal replacement, battery replacement, and even watch engraving for that final personal touch!
4. Wedding Ring Polishing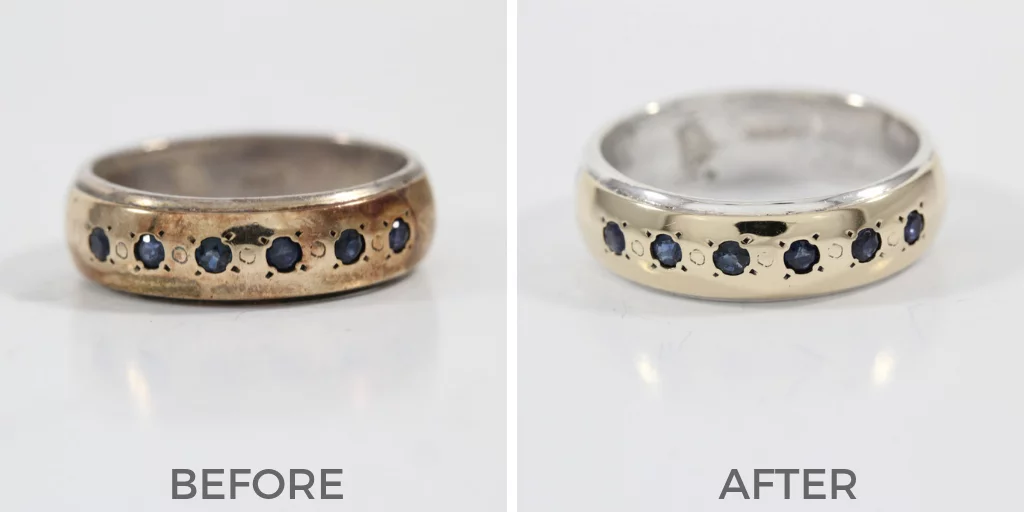 A dinged, nicked wedding ring is a sign of a long and enduring relationship, but even romance needs to be freshened up now and then. And what better way to appreciate the dads than to take their favorite piece of jewelry and refurbish it to a sparkling, brand-new condition? Our jewelers are experts on polishing and finishing gold, silver, stainless steel, and platinum.
Now you have a better idea of some jewelry repair gift ideas for Dad! Check out our promo below to get started.