Before and After Pictures You've Got to Check Out
Written by Serena Norr
March 12, 2018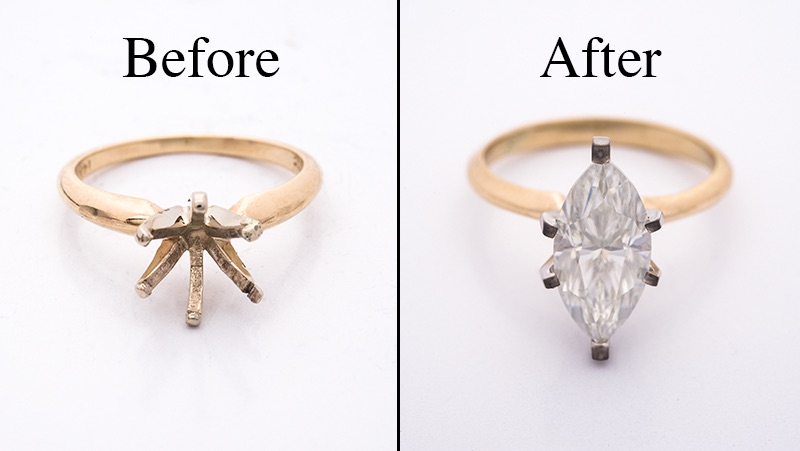 At Quick Jewelry Repairs, we love having the opportunity to transform your most precious pieces into what they once were, or even enhance them to make them better. From smashed watches to missing diamonds to broken clasps, we've seen it all and are here whenever you need us. During the repair process, we love taking pictures of the process to see the before and after of our expert work. Read on to check out a few of our recent before and after pictures that might make you to do a double take.
Before and After Pictures from Quick Jewelry Repairs
1. Replaced Stone
One of the worst things that can happen to your beloved ring is that the stone or diamond goes missing or falls off. If it falls off, we can reset your stone and we can even help you to replace your stone if it should go missing. Check out this before and after image where we did just that thanks to our team of expert jewelers.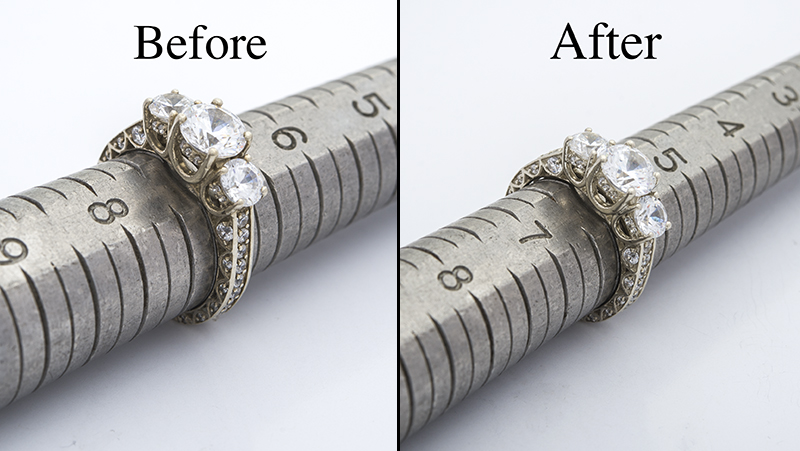 2. Ring Sizing Up and Down
The human body often fluctuant during one's lifetime. This can have a direct affect on your ring size where your ring size can go up or down. At Quick Jewelry Repairs, we offer many ring resizing services where we can size up or size down your favorite ring.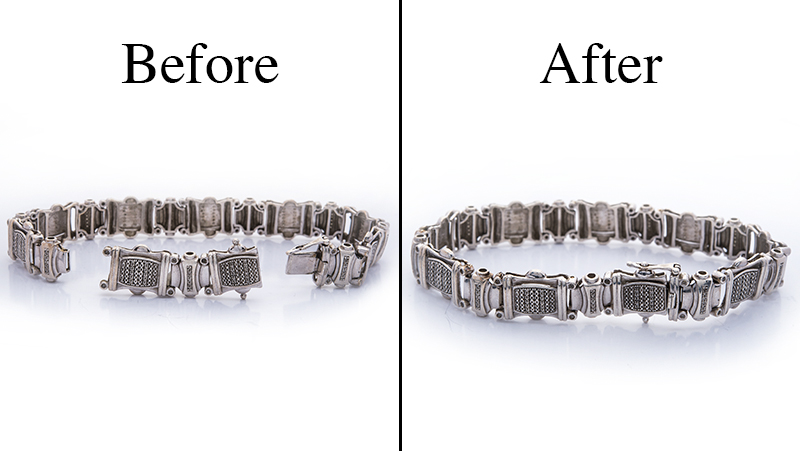 3. Broken Clasp
We offer a variety of different metal work services for your rings, necklaces, or bracelets. Take this bracelet where we repaired the chain links. We also offer custom quotes for all pieces to help you to get them functioning and in order once again.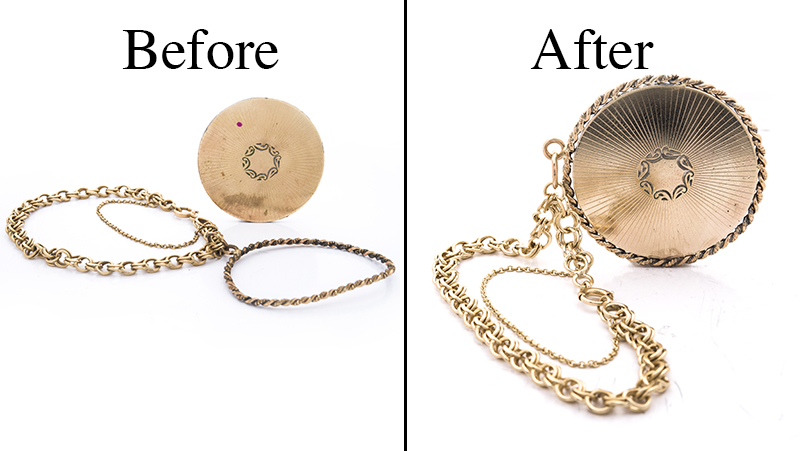 4. Replacing Pieces
It's no fun when parts from your favorite bracelet or necklace fall off or break. At Quick Jewelry Repairs, we can quickly repair these pieces so that are wearable in no time.
Want some great before/after pictures for yourself? Click here to get started!