How to Shop for an Etsy Engagement Ring in 7 Steps
Written by Anna Currell
March 8, 2023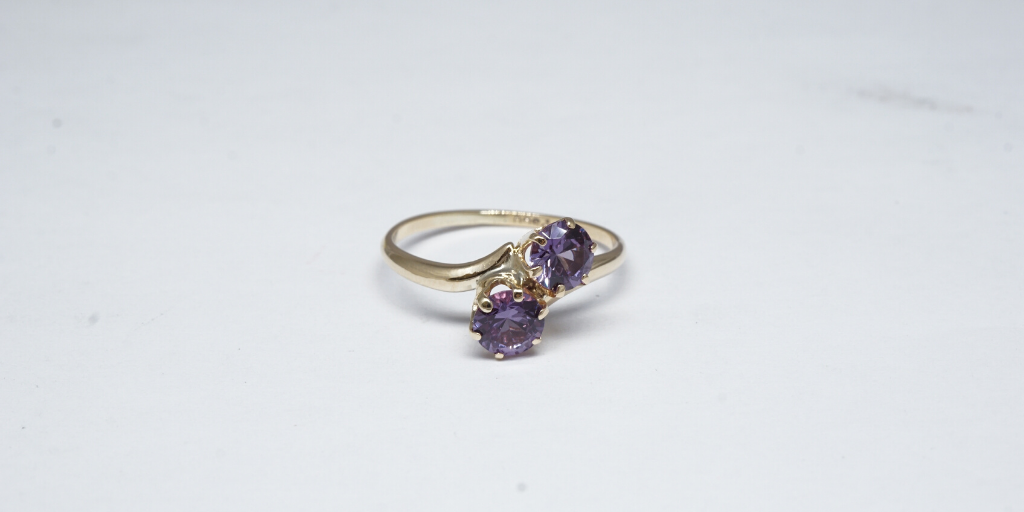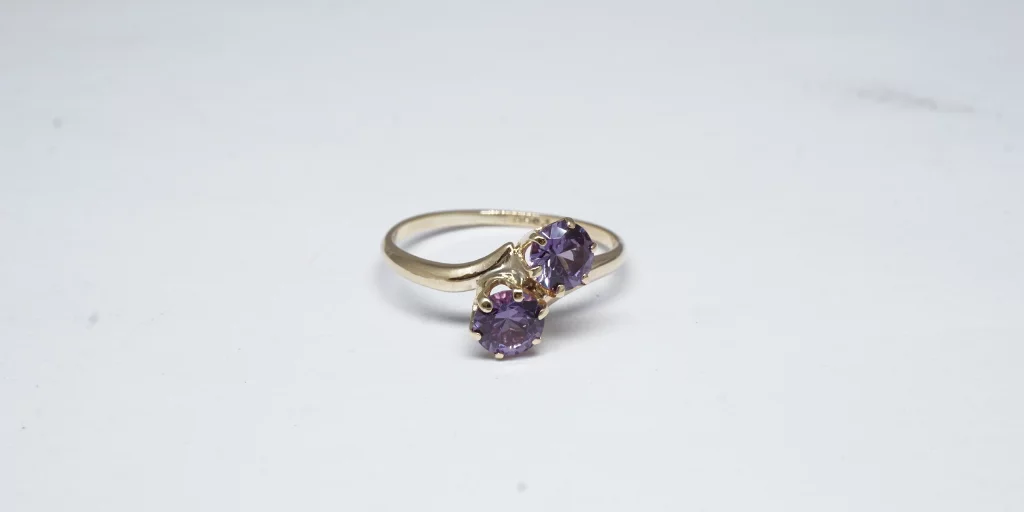 Etsy has become a popular destination for couples who want to find engagement rings that are a little more personalized. With thousands of independent sellers offering handmade and vintage rings, there is a wide variety of styles to choose from. However, it can be overwhelming to navigate so many options and find the perfect ring for you and your partner. Here are seven steps to help you shop for your Etsy engagement ring with ease and confidence:
#1: Determine Your Budget
Before you start browsing for an Etsy engagement ring, it's important to know how much you can afford to spend. Contrary to popular belief, engagement rings don't have to cost a fortune. Etsy sellers list engagement rings at various price points, ranging from under $50 to several thousand dollars. You can apply price filters to focus your search within a particular budget, so having a good understanding of your boundaries and preferences will help you narrow down your options and avoid overspending.
Even with a tight budget, there are many affordable, high-quality engagement ring options. For instance, a lab-created diamond can save you thousands of dollars while maintaining the exact same chemical properties as a naturally-occurring diamond. If you're willing to get creative, you don't have to break the bank to find an exciting Etsy engagement ring.
#2: Get to Know Your Partner's Style
Your partner's personal style is an important factor to consider when choosing an Etsy engagement ring. Take note of their favorite jewelry pieces and clothing styles to help narrow down the options. Are they drawn to vintage or modern designs? Do they prefer dainty or chunky jewelry? Are they excited by bold colors or do they stick to monochromatic tones? Knowing your partner's style will help you find a ring they will love and wear for years to come. Etsy has all kinds of aesthetic filters you can use to shop by color, material, and overall vibe (boho, art deco, etc).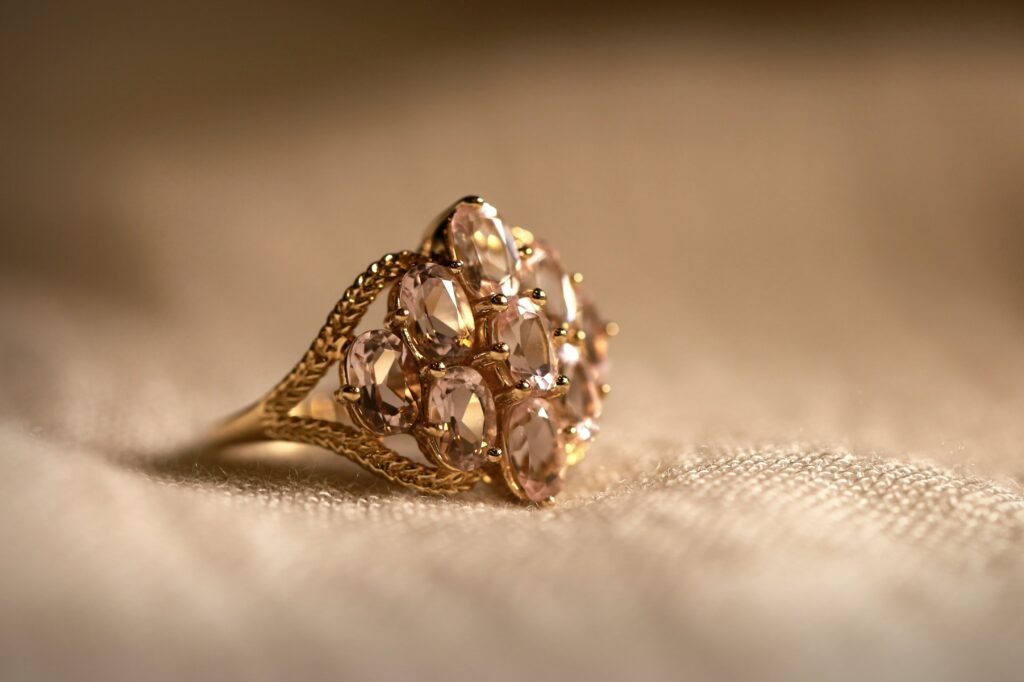 #3: Consider the Type of Ring
With your partner's style in mind, the next step is to consider which type of ring they prefer. Etsy offers a wide variety of engagement rings, from classic diamond solitaires to unique gemstone rings. Shop antique, non-traditional, eclectic, or Gothic rings. Deciding what type of ring you want before you start shopping can help a lot, but take your time to browse around first and get to know what's out there. If you're looking for a traditional engagement ring, a diamond solitaire or a halo ring may be the way to go. If you're interested in something unique, consider a colored gemstone instead of a diamond or a modern, geometric setting instead of the classic skinny band.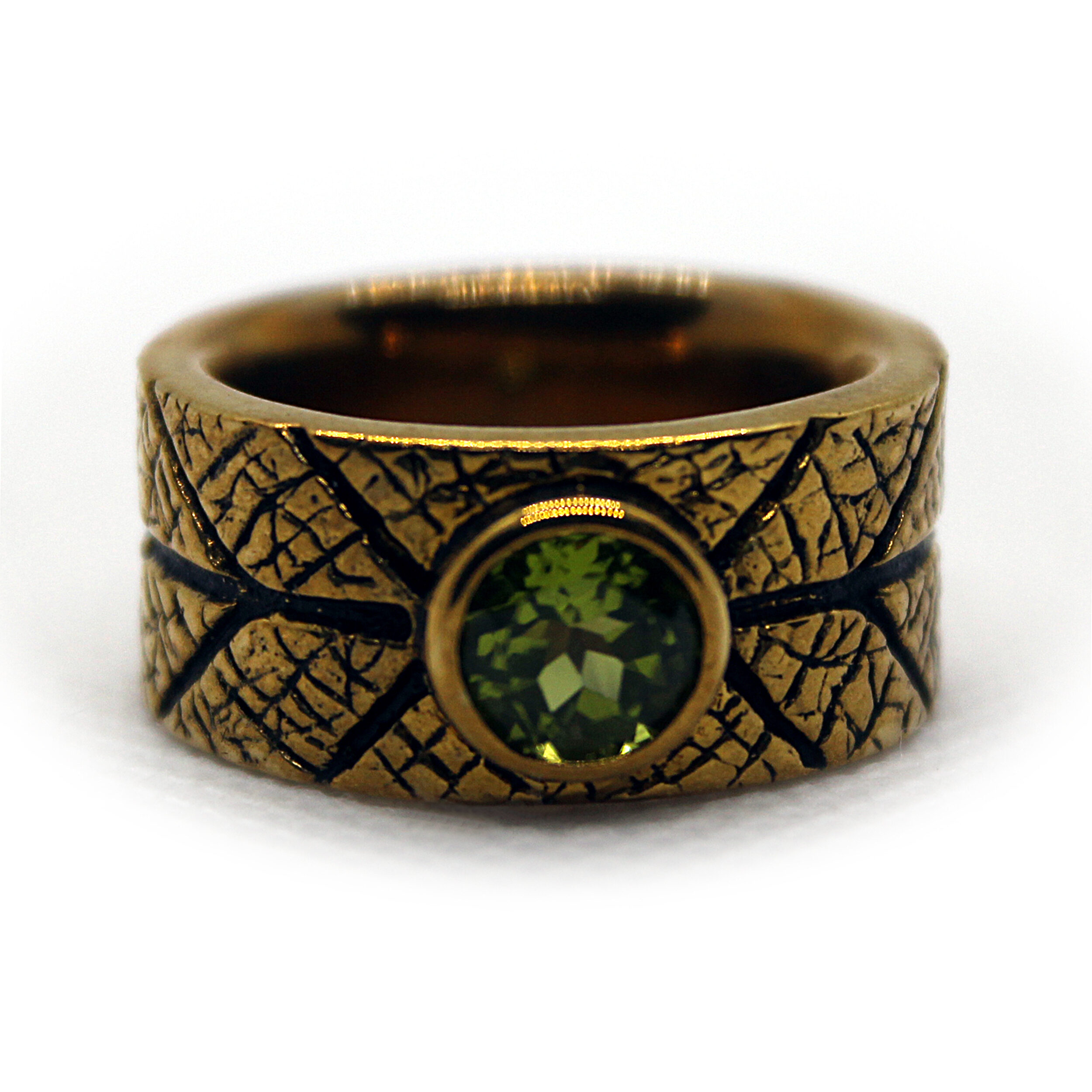 #4: Check the Seller's Reviews
When buying an Etsy engagement ring, it's important to check the seller's reviews to see what previous customers have to say about their experiences. Look for reviews that specifically mention the quality of the jewelry and the seller's customer service. Lots of reviews include photos as well, so see if you can find an image of the ring you're considering (or something similar, at least). If a seller has a lot of positive reviews about great interactions with satisfied customers, plus photo evidence of high quality products, it's a good sign that they're reliable and trustworthy. 
You can also conduct further research on social media to see what kind of conversations customers are having about the shop; if customers have posted photos of the jewelry they purchased, you can get an idea of what the piece will look like in real life. 
#5: Start a Dialogue
Don't be afraid to reach out to the seller when buying an engagement ring on Etsy. If you have any questions about a particular ring or the seller's policies, send them a message! Great Etsy sellers will be happy to answer your questions and should be able to provide additional photos or details about the ring that caught your eye. Etsy's platform makes communicating easy, so take full advantage of the messaging feature to chat directly with shops and learn more about their jewelry pieces and policies.
#6: Look for Certifications
If you're buying a diamond engagement ring on Etsy (or anywhere else for that matter), you'll want to look for certifications that the stone is both high quality and sustainably sourced. Gemological Institute of America (GIA) and American Gem Society (AGS) are two very reputable diamond grading organizations; a certification from either organization ensures that the diamond's quality and authenticity have been independently vetted.
Similarly, an appraisal is a great indicator of a promising, professional piece of work. Appraisals will provide you with lots of information about a ring, like gemstone cut, color, clarity, carat, and estimated value. If an Etsy shop seller can include an appraisal document with your purchase, you can rest assured that the ring has been thoroughly inspected and evaluated. 
#7: Pay Attention to Ring Sizing
Make sure you know your partner's ring size before you buy an engagement ring. If you're not sure, there are several ways to find out, including sizing up a ring that they already wear using a flexible measuring tape or a piece of paper and a ruler. When looking at an international shop, be sure to consult a conversion chart since different regions use different sizing systems. If you do get the wrong size (it happens all the time), you can always see a jeweler to get your ring resized.
Shopping for an Etsy engagement ring can be a fun, low pressure way to gear up for your special day. By following these tips, you can find a beautiful and unique ring that your partner will love, and support independent artists and businesses while you're at it! Remember to take your time, do your research, and ask questions to ensure a smooth and successful purchase. If you need to resize your ring, or if you want to add special customizations like an engraving or gemstone replacement, you can turn to Quick Jewelry Repairs. Our expert jewelers can help you make any adjustments or alterations you need to make your Etsy engagement ring absolutely perfect.