Working moms are busy (to say the least) and are always looking for ways to 'hack' the most of their day to get stuff done in the most efficient way possible. Being in a digital age has certainly made this easier with more and more services catering to making it a breeze to get through your do-to list in between meeting at work, on your commute home or when you're home. You certainly deserve a helping hand! From food to home improvement to jewelry repairs (and a special Mother's Day special!), we sharing five of some of our favorite online services that can help busy mamas take a load off. Read on:
5 Life Hacks For Busy, Working Moms: Online Services We Love
1. Meal Subscription Service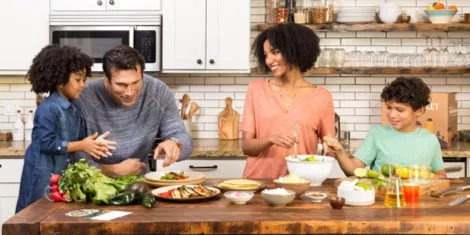 A service that makes meal time easier and delicious is pretty awesome in our books. Take it from some our favorites like Hello Fresh, Blue Apron, Sun Basket, Plated and more. In addition to the convenience factor (hey, dinner at your door), they provide you with some great ideas to help mix up your typical meal. This typically include pre-cut ingredients, detailed recipe cards and meals that are catered to your families food preferences and/or dietary restrictions. They can vary in terms of price, so be sure to do your research beforehand to figure out which plan is right for your family. Overall, it's a fast, quick and convenient way to change the way you eat without having to leave your house. Gotta love that!
2. On Demand Grocery Service
Instacart has made grocery shopping so much easier, and dare we say, enjoyable! This online personal shopping experience allows you to locate and purchase all of the items that you love that can be delivered to you on the same day, and in some instances, within an hour. How amazing is that? Currently available in Los Angeles, Miami, New York City, Chicago, Austin,Washington D.C, Houston, Atlanta and more, parents will love how easy it is to stock up on weekly (or daily!) groceries without the hassle of going to a store. They also offer tons of deals and coupons on various products where you can easily stock up and save, right from your home.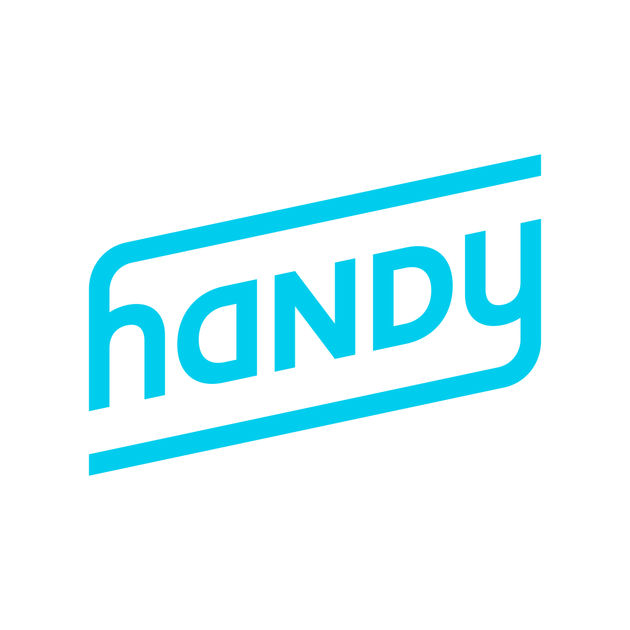 3. Home Improvement Services
Whether you have a house or an apartment, your space has to be cleaned at some point. When you're a parent this can get super stressful as there's always a mess that's not too far behind. Services like Handy.com can help you out where you can book one of their home cleaning services right from your home (or phone!). This includes your bedroom, living room, bathroom, kitchen, and common room — provided by cleaners who've all gone through extensive background checks. They also offer furniture assembly, TV mounting, and even moving services! Thumbtack is another great way to attend to your home by locating service providers for a variety of needs. While they offer a wide-range of services (business to wellness and everything in between), we are especially excited about their home improvement section where you connect with people who specialize in home cleaning services, interior design, lawn mowing, handyman and general contracting.
4. Online Jewelry Service – Quick Jewelry Repairs

Life happens and sometimes this includes having broken, damaged, or even rusty jewelry or watches. Many people go years without repairing or restoring their once beloved pieces, unsure of where to go or believing that it's an expensive service. Quick Jewelry Repairs specializes in making the jewelry repair and restoring process super easy, affordable, and convenient- all while sticking to professional standards. All you have to do is select the service that you need (you can find the complete list of repair services here) and ship the items to their safe facility. Once they receive the items, their team of experts quickly gets to work to restore and repair your pieces. Once the repair is finished, your pieces will be mailed back to you, as good as new. Getting started is easy with same day delivery on most services with 2 fast FedEx shipping options across the country.
QJR appreciate how much mothers work so much that they are holding a mother's day competition this year! The prize is a $200 giftcard! WOW! The only thing that is asked for is your email address and you have the option to win you (if you are a mother) or your mother a fabulous and well-deserved present!
So what are you waiting for? ENTER NOW!
5. TaskRabbit For Getting Errands Done
Did you know that you can get all of your home projects and errands via TaskRabbit? How cool is that?! We love that they offer services that typically take away from the weekend like yard work, handiwork, general help with moving and packing and even furniture assembly. For NYC mamas, they also have a partnership with IKEA where you can outsource your furniture assembly, delivery and cleaning.
Through their online platform, you simply share your address and provide them with the details of your tasks. They then match you with local professional and vetted service people who will come to your house to get started on your project within a few days.
Don't forget to enter our Mother's Day competition! The big day is getting close!
Share your favorite online service in the comments ?