Dangly Earring Backs: French Wires vs Lever Backs
Written by Annabelle
May 22, 2020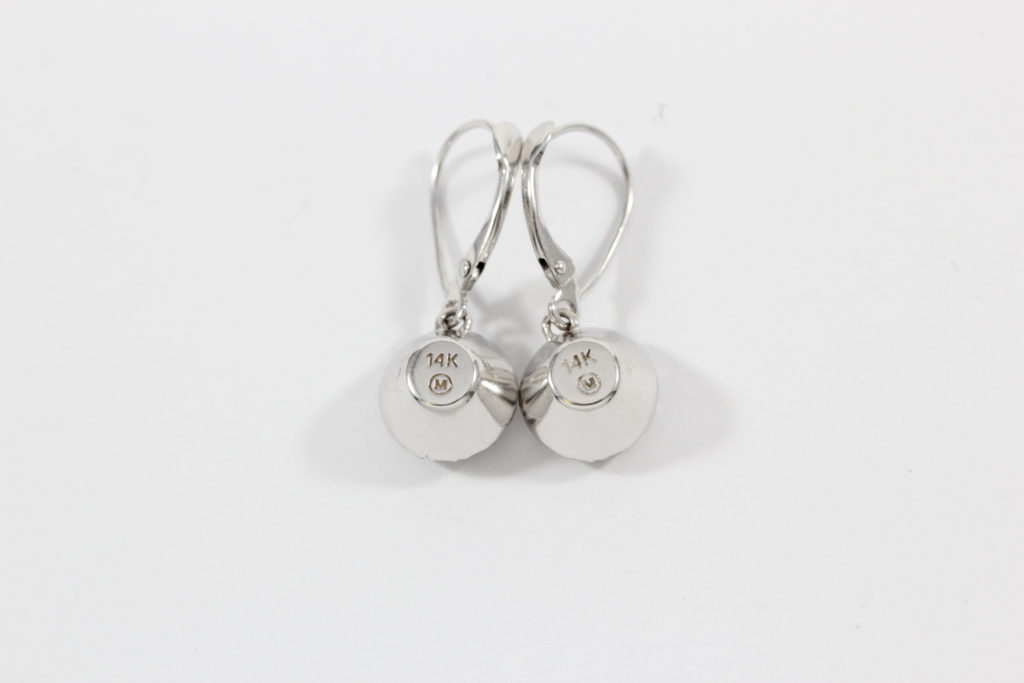 Dangly earrings are all the rage, but they do come in different earring back styles that you should consider before you make a purchase. The two most common types of dangly earring back styles are french wires and lever backs. But which one is best for you? Read on to learn more about these dangly earring back styles.
French Wires
French wire earrings are essentially dangly earrings designed with a curved hook that goes through your ear. The hook is open at the back, and the earring can sit on the earlobe without an earring back.
These french wires are great in terms of affordability and they're easy to take off, but this design also means that it's easy to lose an earring. While some people wear them with an actual earring back, they're not easily compatible with metal earring backs and may need a rubber one instead. 
Lever Backs
Leverback earrings are earrings with a hinged, closed mechanism at the top. The appearance is similar to that of a french wire, but the metal has a lever that closes off the loop. 
Leverback earrings are more expensive than French wire earrings because they have additional metal in the design, but they're generally more secure than French wires due to their enclosed design. In addition, they do not need additional earring backs in order to secure the earring.
Which Dangly Earring Back Style is best for you?
If you have a cheap pair of earrings that you want to easily take on and off, French wires are your best bet. Coupled with two rubber backs for extra security, these earrings are affordable and easy to wear.
If you want to purchase an expensive pair of earrings, stick to lever backs for the additional security. You don't want to lose them, so lever backs will ensure that there's less of a chance of the earring falling out during wear. 
Available Metals
Lever backs and French wires both come in sterling silver and gold. Rarer metals such as platinum and high karat gold may be available upon request or by specific manufacturers as components are typically lower karat for both affordability and ease of manufacture. If you happen to be allergic to some base metals, switching out to a high quality hypoallergenic metal is in your best interest.
Now you're all set on dangly earring backs, including french wires and lever backs! If you want an earring back conversion, comment below and we'll help you get started.